Article continues below
Picture this: you're in a filled-to-capacity stadium with around 75,000 other people, and pretty much everyone is singing. It's not a pop song, but a hymn; and you're not at a concert, but a rugby match. But then this is not hypothetical; it's reality, just a regular match day at the Principality Stadium in the Welsh capital of Cardiff.
Singing is in my people as sight is in the eye
You see, Welsh people are known to have two great passions – rugby and singing – and when they congregate for a rugby match, you won't be able to stop them breaking into song. If anything, it's encouraged, helped by the fact that a choir will be on the pitch pre-match, at half-time and post-match to guide the crowd through the customary Welsh rugby repertoire – a series of traditional hymns ( Calon Lân , Cwm Rhonnda , Gwahoddiad ) that you may also hear at a standard Welsh wedding or funeral around the country.
I've lived outside of my homeland of Wales for nearly a third of my life now, but it wasn't until last year that I've ever felt homesick – not for my actual home, rather that sense of shared history, identity and nostalgia. The Welsh, coincidentally, have a word for it: hiraeth . It doesn't have a direct translation into English, but means a soulful yearning for your homeland (of Wales). The truth is, I don't meet many Welsh people in London, where I now live. Without actually moving back home, I did the only thing I knew that would put me in touch with fellow Welshies: I looked for a Welsh choir.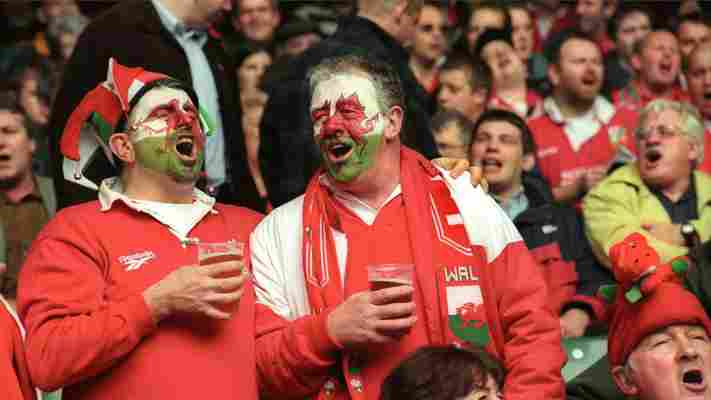 Welsh people are known to have two great passions: rugby and singing (Credit: Jeff Morgan 06/Alamy)
Choirs and choral singing are in our history, and you can find Welsh choirs across the globe, from Sydney to Boston, so it seemed inevitable that I would come across one in London. A quick Google search revealed at least five. Turning up to the Borough Welsh Chapel near London Bridge on a glum-looking Tuesday evening in September, I was transported home. Greeted by around 40 people of different ages singing with gusto some rather familiar songs (Hello Cwm Rhondda and Calon Lân again), and continuing the songs in the local pub afterwards, I felt as if I were back at one of my family's parties.
You may also be interested in: • Did Syria create the world's first song? • The country that cuddles with a purpose • Why people think Germans aren't funny
A line from the 1941 Oscar-winning adaptation of Richard Llewellyn's novel How Green Was My Valley, a story about a Welsh mining community at the turn of the 20th century, reads: "Singing is in my people as sight is in the eye". And this is true; we as a nation grow up singing in school, at parties, in church. We even compete in the National Eisteddfod , the largest festival of competitive poetry and music in Europe. Singing is part of Welsh identity and tradition – but why?
The bardic tradition of the eisteddfod (the name given to a festival of poetry and music) can be traced back to the 12th Century. At this time, music and poetry had great cultural significance, with folk traditions enabling stories to be told and recanted down the generations. Singing and reciting poetry (sometimes to music, when it is known as cerdd dant in Welsh) was often part of this and still plays a prominent role in the modern eisteddfod.
It is likely these traditions were also influenced by the lyrical nature of the Welsh language. Prof Gareth Williams, emeritus history professor at the University of South Wales acknowledges that "the consonantal nature of the [Welsh] language, like Italian and German, lends itself to clearly articulated expression." In fact, Welsh was apparently used as the basis for the Elvish language in JRR Tolkien's The Hobbit and Lord of the Rings partly due to its melodic, ethereal nature.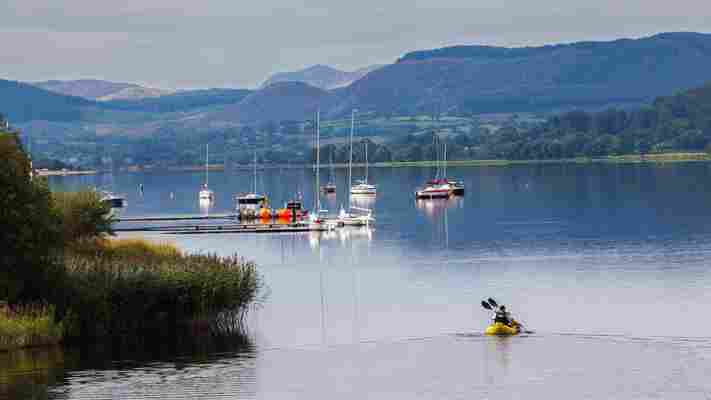 Joining a choir helped writer Ross Clarke combat 'hiraeth', the Welsh word describing a soulful yearning for your homeland, particularly Wales (Credit: Nick Hatton/Alamy)
Fast-forward to the 18th Century and we see Wales really lay the foundation for its label as the 'Land of Song'. The influx of migrants to Wales from the British countryside and abroad, seeking work in the ever-expanding coal and iron industries, saw huge population increases to the country. New non-conformist chapels were also being built at an astonishing rate due to the revival of the Methodist movement of the Anglican Church that was popularised by leading Welsh preachers of the time. This creation of new communities caused singing to become even more prominent, for with the new communities of miners – especially in the South Wales valleys, which were densely populated with collieries – came congregational singing.
"In unfamiliar new surroundings they found solace and sociability in song, for in a materially poor society the voice was the most democratic of instruments; it cost nothing, for most of us have a voice. Men and women found comfort from the daily industrial grind in their chapels, which were springing up like dragon's teeth – by 1900 there were more than 5,000 of them – dominating both the skyline and the social and cultural life of the people," Prof Williams said.
In unfamiliar new surroundings they found solace and sociability in song
With a society now dominated in numbers by men (around 250,000 miners were employed to extract coal and iron ore from the Welsh landscape at the industry's height), male singing also grew in popularity, a tradition that continues to this day. I can think of few societies, countries or cultures where male singing is so lauded, commonplace or present.
Mike Williams, musical director of Côr y Boro Welsh Choir (of which I am a member) and Eschoir , a Welsh male voice choir, also in London, explained that, "Choral singing was an opportunity to escape the labour and danger of the mines. When, in 1895, Treorky Male Choir sang for Queen Victoria in St George's Hall, Windsor, suited and booted, the Queen is said to have remarked 'They behaved like gentlemen and sang like angels'. To this day, everyone loves a Welsh choir!".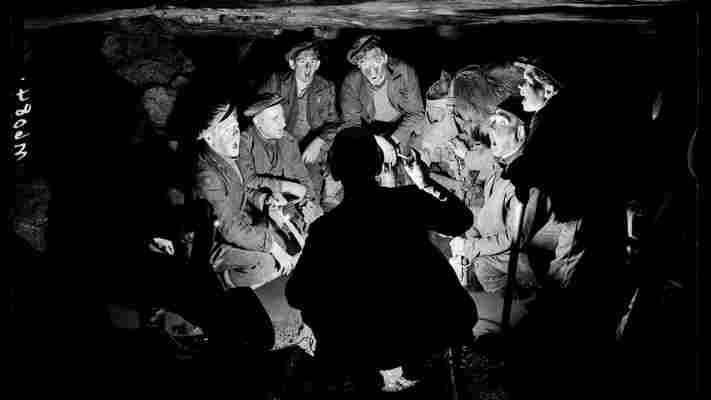 The expanding coal and iron industries brought an influx of new workers to Wales, where singing helped unite new communities (Credit: Daily Herald Archive/Getty Images)
Public singing is not confined to the chapel, either. If travellers somehow finds themselves in the traditionally masculine setting of a Welsh rugby club, they shouldn't be surprised to witness the patrons spontaneously burst into song. There is no stigma attached to men singing in Wales, or in fact anyone singing in public. Perhaps that is why Welsh singers have been hitting the highs of global popular music for the last 100 years. From Ivor Novello to Sir Tom Jones, Dame Shirley Bassey to Katherine Jenkins, Only Boys Aloud to Stereophonics, we are not afraid to use our voices (even though there are only three million of us).
The national calendar is filled with festivals, concerts and events encompassing all types of singing – including the National Eisteddfod, which travels to a different venue each year; the Llangollen International Musical Eisteddfod (where Pavarotti made his first international appearance); Festival No. 6 at the Italian-inspired Portmeirion village ; and one of opera world's most prestigious events, the BBC Cardiff Singer of the World biennial competition (where Wales' own Bryn Terfel first found fame).
There is no stigma attached to men singing in Wales, which has led to the rise of popular all-male singing groups like Only Boys Aloud (Credit: Polly Thomas/Alamy)
But just because singing is a Welsh tradition and we have a healthy stream of Welsh singing talent in the public eye, does that mean everyone can sing? Surely, a whole nation and generations of people can't naturally have great voices?
At the recent National Eisteddfod in Cardiff, while the crowd waited for the singing competition results, the entire auditorium of the Wales Millennium Centre spontaneously started singing in beautiful harmony . Any visiting tourists must have thought it strange, but to the Welsh in the hall, it was just natural.
"Anyone can be taught to sing to a basic standard," Williams said. "Being able to pitch the correct note can be a challenge for those who have not been brought up singing in schools like most of us are in Wales."
To this day, everyone loves a Welsh choir
So perhaps we don't all have amazing natural singing voices, but it seems that it doesn't stop us from trying – because when I say that singing is in my blood, it is. The tradition of singing has been collectively handed down from generation to generation. Being Welsh and singing seem to go hand in hand, it is just something we all do, even if we don't quite know why.
According to Williams, "Having a sense of tradition and national pride gives confidence to all aspiring Tom Joneses and Shirley Basseys, as singing is very much a part of our identity. You only need to hear the crowd singing Bread of Heaven at the Principality Stadium in Cardiff to witness this."
Ross Clarke: "Maybe I can't claim that all Welsh people can sing, but what I can say for sure is that all Welsh people are singers" (Credit: Daniel Jones/Alamy)
Prof Williams perhaps sums it up best with a quote from Milton Shulman's 1953 review of the film Valley of Song in the Evening Standard: "There are many things you can say about a Welshman, but never be rude about his larynx."
So, maybe I can't claim that all Welsh people can sing (my great aunt is case in point; sorry Aunty Denise), but what I can say for sure is that all Welsh people are singers.
Why We Are What We Are is a BBC Travel series examining the characteristics of a country and investigating whether they are true.
Join more than three million BBC Travel fans by liking us on Facebook , or follow us on Twitter and Instagram .
If you liked this story, sign up for the weekly bbc.com features newsletter called "If You Only Read 6 Things This Week". A handpicked selection of stories from BBC Future, Earth, Culture, Capital and Travel, delivered to your inbox every Friday.